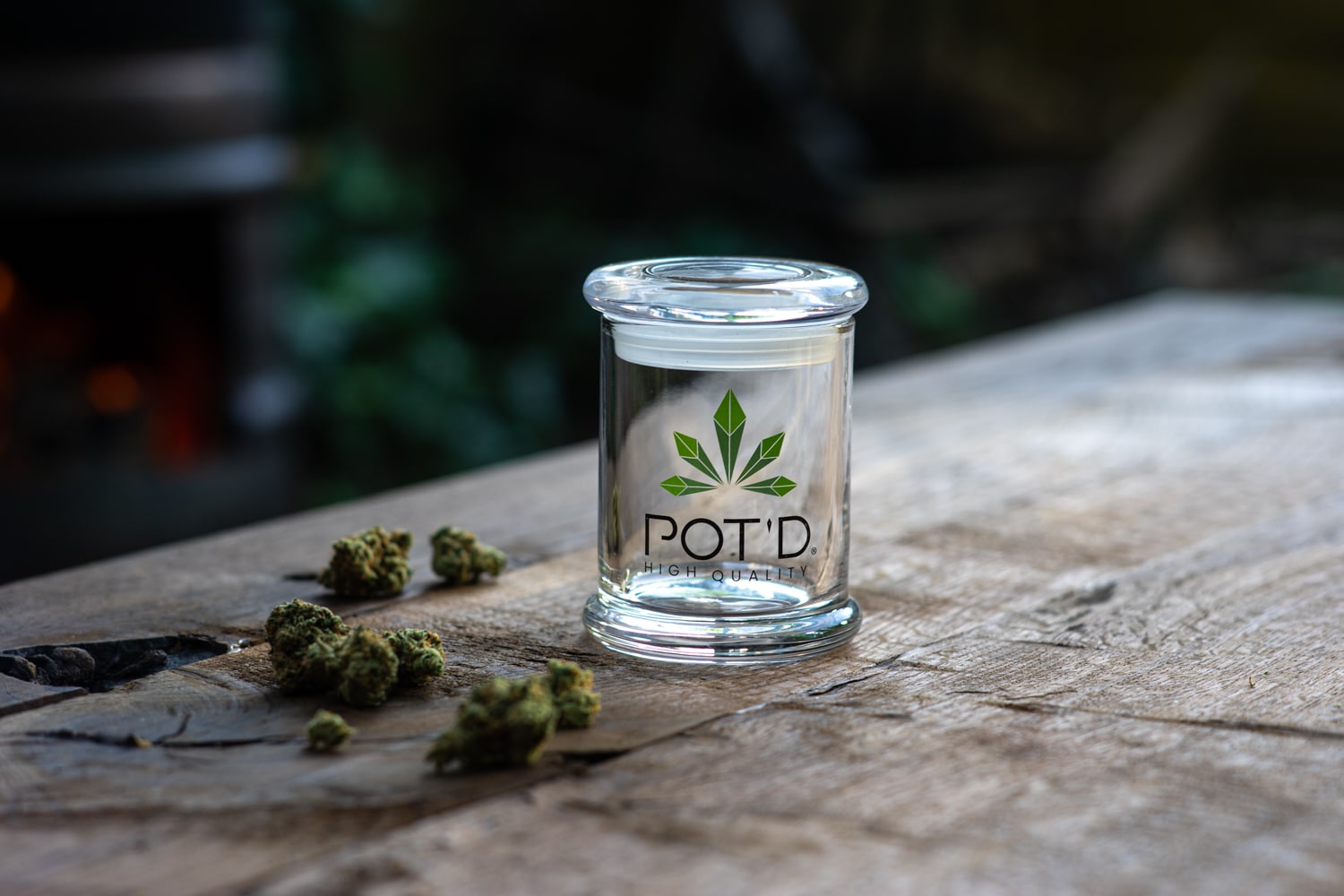 Keep your stash
safe and fresh!
Glazen stash jars van hoogwaardige kwaliteit
Kies je favoriete jar
Opslagpotjes om je voorraad vers en veilig te houden
Je eigen logo op een potje?
Vanaf 50 stuks bieden wij u de mogelijkheid om úw logo op één van onze stash jars te drukken. Dit kan voor zowel de small, medium als large potjes. Zowel de potjes als de logo's zijn van hoogwaardige kwaliteit. Het glas is machine geblazen en zeer dik, waardoor het product bijzonder sterk is. De speciaal ontworpen siliconenseal maakt het deksel geur- en luchtdicht, waardoor de kwaliteit van uw opgeslagen product gegarandeerd is. Het logo wordt doormiddel van verhitting op hoge temperatuur in het glas gesmolten. Hierdoor is het logo permanent en kras -en slijtvast. Voor meer informatie, prijzen en/of opties, neem gerust contact met ons op via de mail of WhatsApp. Wij staan u dan zo spoedig mogelijk te woord!