Pick your favorite jars!
Storage jars to keep your supplies safe and fresh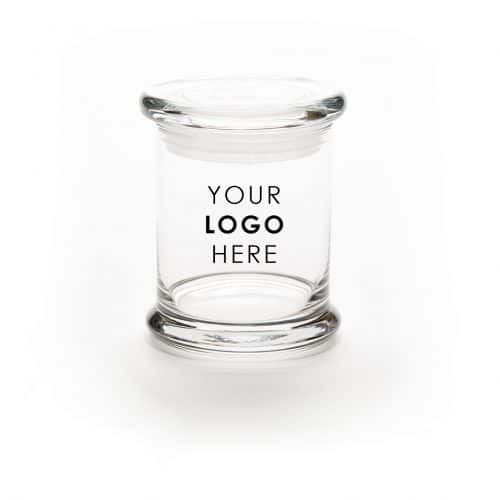 Your own logo on the jars?
From 24 pieces we offer you the possibility to print your logo on one of our stash jars. This is possible for the small, medium and large jars. Both the jars and the logos are of high quality. The glass is machine-blown and very thick, which makes the product particularly strong. The specially designed silicone seal makes the lid odor and airtight, guaranteeing the quality of your stored product. The logo is melted into the glass by heating at a high temperature. This makes the logo permanently scratch and wear resistant. For more information, prices and / or options, please contact us by email or WhatsApp. We hope to hear from you!